DEERNS

Headquarters
Via Silva Guglielmo 36 – Milano – 20149
Macro sector
Operator
Micro sector
designer, engeneering
DEERNS is a multi-disciplinary consulting engineering firm founded in 1928 to provide expert design services in the field MEP engineering systems. We combine sustainable and innovative concepts with reliable and practical implementation to help clients to build comfortable, safe and sustainable working and living environments.
With 95 years of experience, 17 offices across 9 countries and more than 600 staff members, our experience includes masterplan, leisure, hotels, residential, retail, commercial offices, education, healthcare, airports, data centers, clean technology and industrial projects.
We are committed to providing future-ready, zero-emission projects that enable a vital transition to a healthy, resource-efficient and resilient society, as certified by the World Green Building Council, according with the achievement of the global goal of pursuing zero net operating emissions in their portfolio by 2025.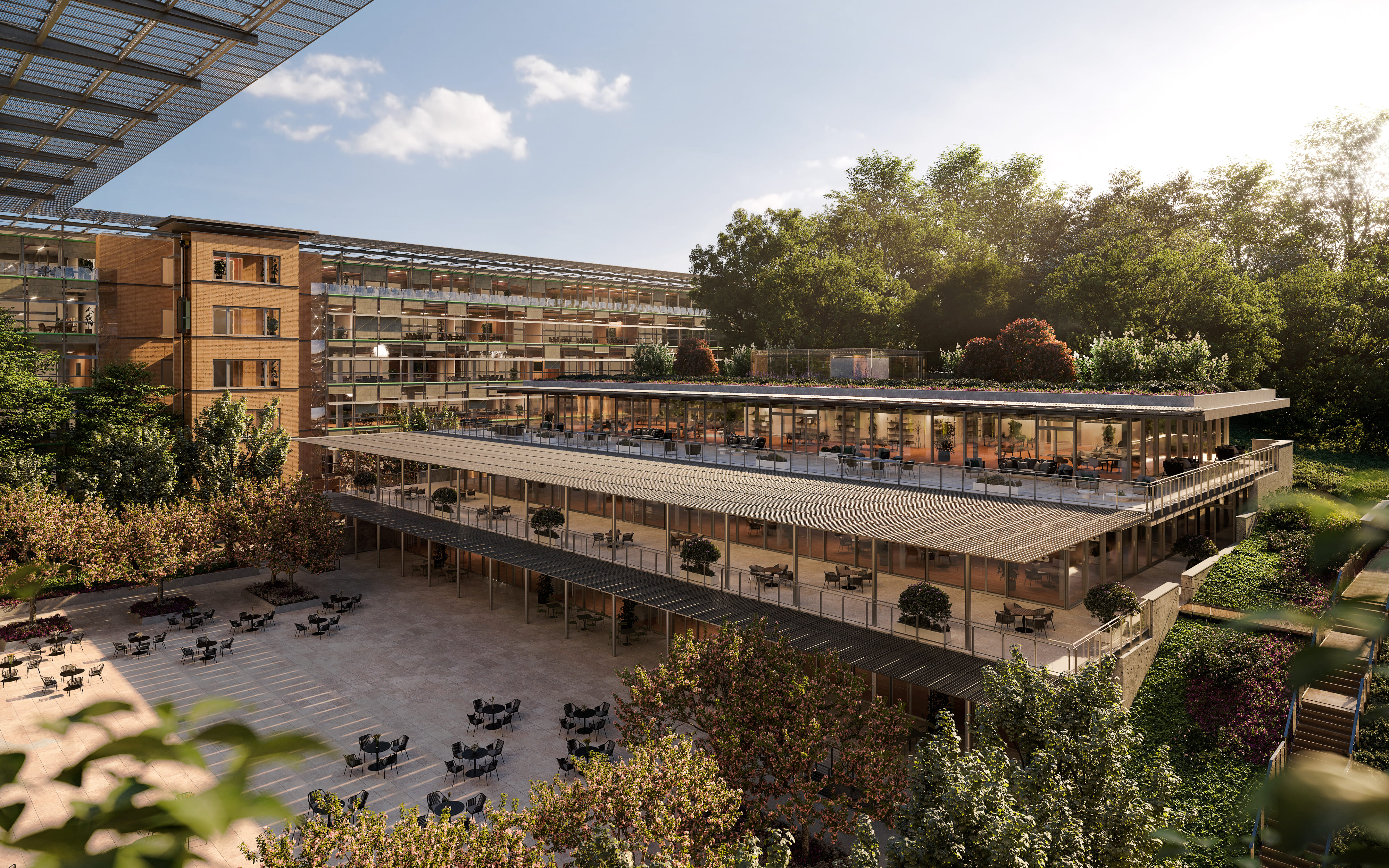 1
SQUARE FOOTAGE:
sqm 45,000
2
SQUARE FOOTAGE HOSPITALITY:
sqm 4,540
3
SQUARE FOOTAGE COMMERCIAL/RETAIL:
sqm 507
4
SQUARE FOOTAGE OTHER:
sqm 14,560
Address
Viale Monte Rosa 91, Milan
Operator
Deerns
Sector
office
The MONTEROSA91 project was developed by Renzo Piano Building Workshop, writing a new chapter of the old Isotta-Fraschini industrial site, originally occupied by Siemens-Italtel and later the headquarters of Il Sole 24 Ore and PwC. MONTEROSA91 fits perfectly in the urban fabric and life in Milan and teams the needs of a business area with the commercial and relational potential of a meeting place. The building enjoys great visual identifiability and recognition for its technological innovations, embracing all the areas of intervention related to environmental sustainability and renewable energy supplies. With this in mind, its design includes the installation of a photovoltaic system on the roof with high-performance panels, improving its energy performance by 2 classes. Deerns Italia has carried out the following activities:
Preliminary/definitive/executive design of MEP systems, Design of internal fit-outs, Acoustics in design and execution, Engineering design of the facades for the hill building, Sustainability: Energy Audits, BREEAM IN USE Certification, LEED BD+C certified, planned: LEED EBOM certification, Wiredscore
Square footage
SQM 45,000
Square footage Hospitality
SQM 4,540
Square footage commercial/retail
SQM 507
Square footage other
SQM 14,560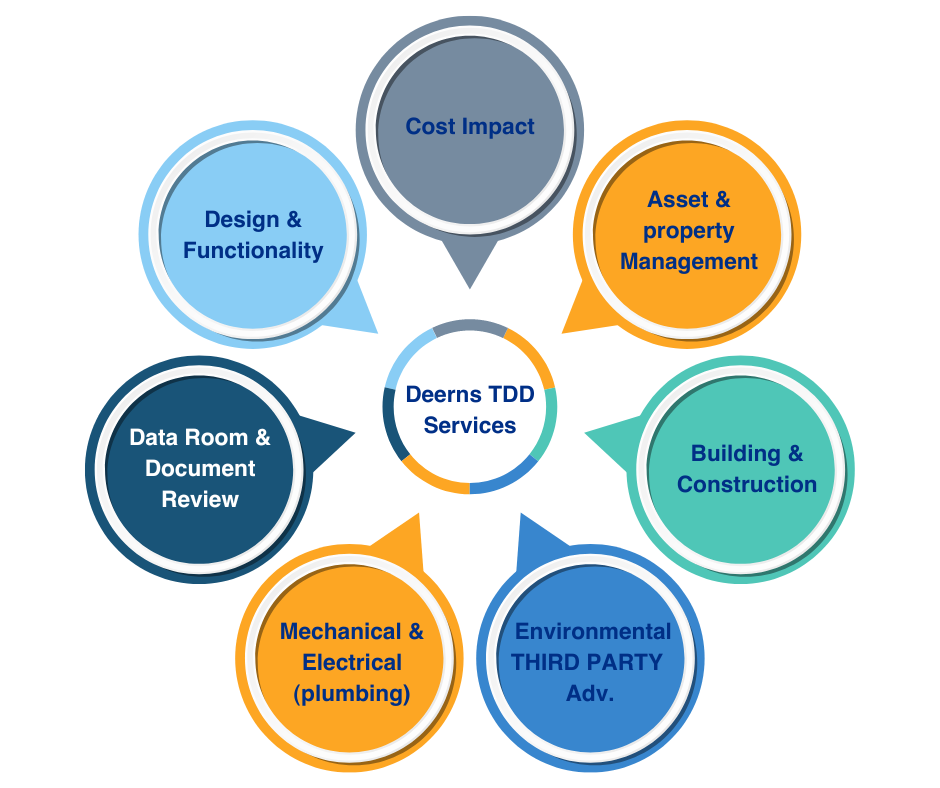 "Technical Due Diligence"
Address
Via Guglielmo Silva, Milan
Operator
Deerns
Sector
office
Technical Due Diligence (TDD) is a critical process that examines the technical aspects of a property to assess its value, risks and liabilities. TDD can identify issues with the property, such as defects, building code violations and sustainable criteria that could impact the value and usability of the property. This process can be done by Deerns who carry out inspections, review design and construction documentation and perform site surveys to ensure the property meets relevant standards and regulations. TDD is crucial in the acquisition process and can help Clients make informed decisions.
WHAT IS MIPIM
MIPIM, the premier real estate event, gathers the most influential players from all sectors of the international property industry for four days of networking, learning and transaction through premium events, conferences and dedicated exhibition zones.
GET IN TOUCH
Bees Communication
Via del Piombo, 4
40125  Bologna (BO) – Italy
Ph. 051 1998 6650
info@beescommunication.it
P.IVA 03218451205