Stantec

Headquarters
Centro Direzionale Milano 2 -Palazzo Canova – Segrate (Milano)
Macro sector
Real Estate Business service
Micro sector
designer
Design with community in mind.
Communities are fundamental. Whether around the corner or across the globe, they provide a foundation, a sense of place and of belonging. That's why at Stantec, we always design with community in mind.
With approximately 26,000 people in more than 400 offices all over the world, today Stantec is one of the world's leading independent companies in the field of engineering and architectural design and consultancy.
Every year, we earn top rankings among global design firms. Real estate clients choose our teams of architects, engineers, scientists and project managers to take care of all the phases of their projects. From feasibility to environmental, technical and economical advising, from architecture design to mechanical and electrical plant design through to construction, we balance client priorities in projects that advance the quality of life in communities across the globe.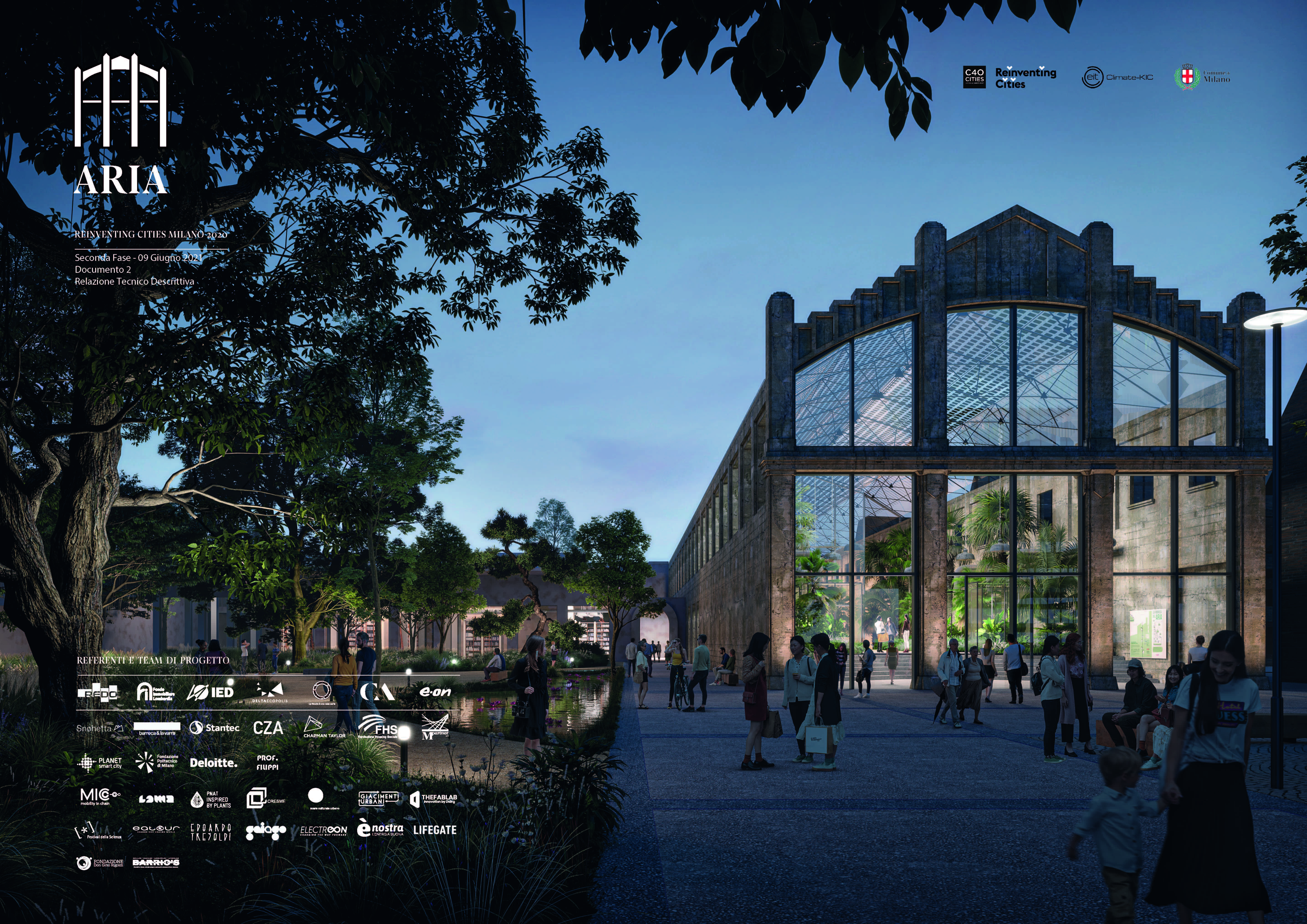 1
SQUARE FOOTAGE:
sqm 150,000
2
SQUARE FOOTAGE SOCIAL HOUSING:
sqm 60,000
3
SQUARE FOOTAGE EDUCATIONAL:
sqm 32,000
Address
Via Molise 66, Milan
Designer
Stantec
Sector
Mixed use
Winning project of the 2nd edition of the international competition Reinventing Cities, ARIA will turn the abandoned area of the ex-Slaughterhouse of Milan into the largest Social Housing project in Europe. The redevelopment of the area will provide space also for a new international campus, exhibition spaces and will give back to the city a district rich in cultural and commercial activities. Designed with innovative sustainability principles, the new masterplan aims to become the first Carbon Negative Area of Milan, with 44K sqm of green surface.
Square footage
SQM 150,000
Square footage commercial/retail
SQM 10,000
Square footage office
SQM 30,000
Square footage hospitality
SQM 13,000
Square footage social housing
SQM 60,000
Square footage free market housing
SQM 7,000
Square footage educational
SQM 32,000
Square footage public park
SQM 30,000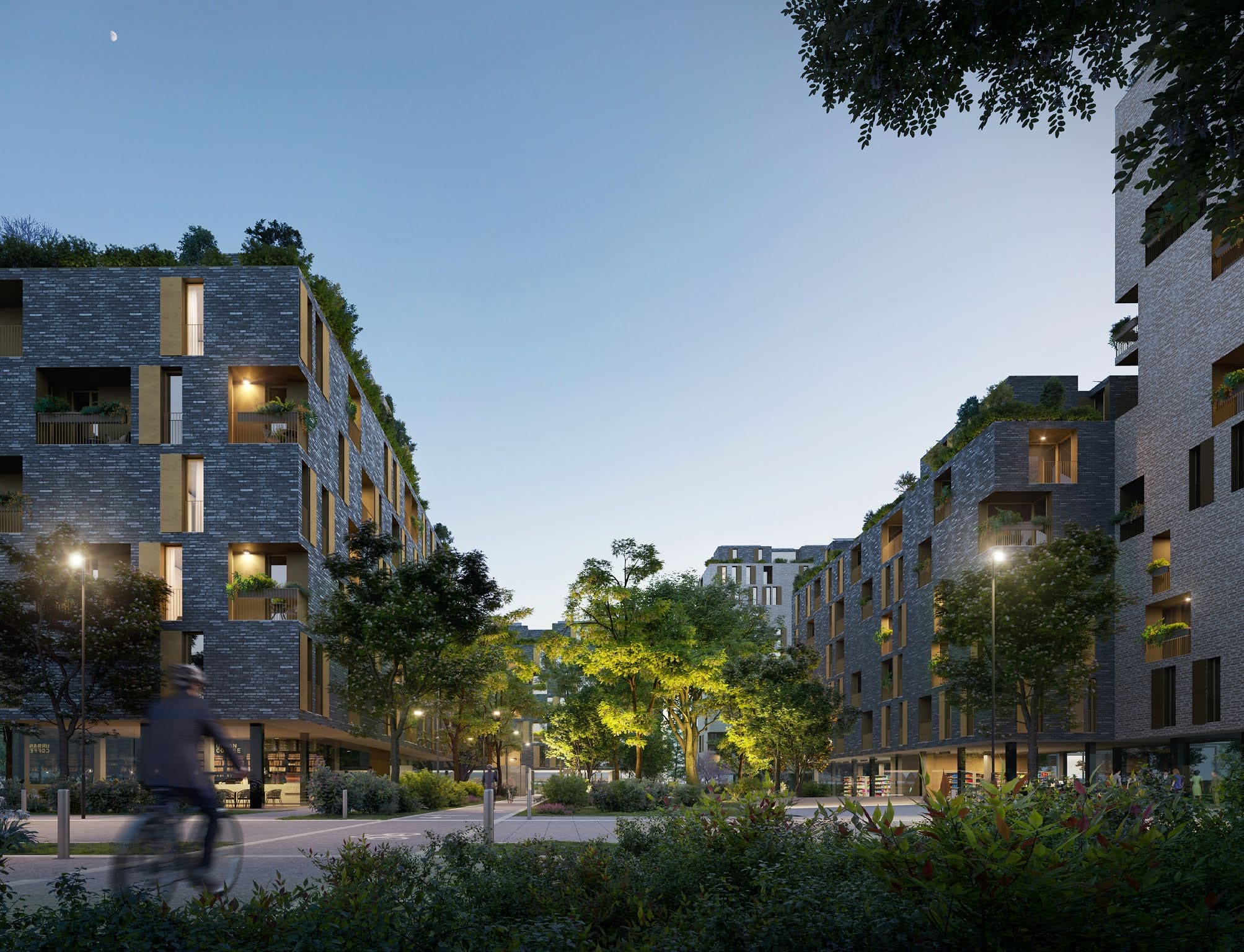 1
SQUARE FOOTAGE:
sqm 15,000
2
SQUARE FOOTAGE COMMERCIAL/RETAIL:
sqm 1,170
3
SQUARE FOOTAGE RESIDENTIAL:
sqm 22,995
4
SQUARE FOOTAGE SERVICES:
sqm 625
"GREEN BETWEEN Tessiture urbane"
Address
Between Parco Lambro and Via Palmanova, 20132, Milan
Environmental designers
Stantec
Sector
Mixed use
Located in Crescenzago, a residential district in the northeastern area of Milan, Green Between won the international competition Reinventing Cities. The project will redevelop an underused car parking area that connects Lambro Park with the neighborhood. On a 24K sqm area, about 360 social housing units will be constructed with a ground floor dedicated to public and commercial life, in a 15min center of city perspective with public transport. The masterplan calls to create a Sustainable Energy District based on the best energy-saving technologies and local renewable energy production, turning the complex into one of the largest Zero Carbon Social Districts in Milan.
Square footage
sQm 15,000
Square footage commercial/retail
sQm 1,170
Square footage residential
sQm 22,995
Square footage services
sQm 625
WHAT IS MIPIM
MIPIM, the premier real estate event, gathers the most influential players from all sectors of the international property industry for four days of networking, learning and transaction through premium events, conferences and dedicated exhibition zones.
GET IN TOUCH
Bees Communication
Via del Piombo, 4
40125  Bologna (BO) – Italy
Ph. 051 1998 6650
info@beescommunication.it
P.IVA 03218451205