Generali Real Estate

Headquarters
via Machiavelli, 4 – 34132 Trieste
Macro sector
investor & financial institution
Micro sector
asset management company
Generali Real Estate is one of the world's leading real estate asset managers, with €39 bn of assets under management as of Q3 2022. The company's integrated business model covers the full scope of asset management activities and the entire real estate value chain, and aims to create long-term value for investors through a series of cross-border investment vehicles, managed by the specialized asset manager GRE SGR.
By managing a unique mix of historical and modern properties across Europe, Generali Real Estate has developed best-in-class skills in the fields of technological innovation, sustainability and urban development. Generali Real Estate is part of the Generali Group, one of the largest global insurance and asset management providers, established in 1831.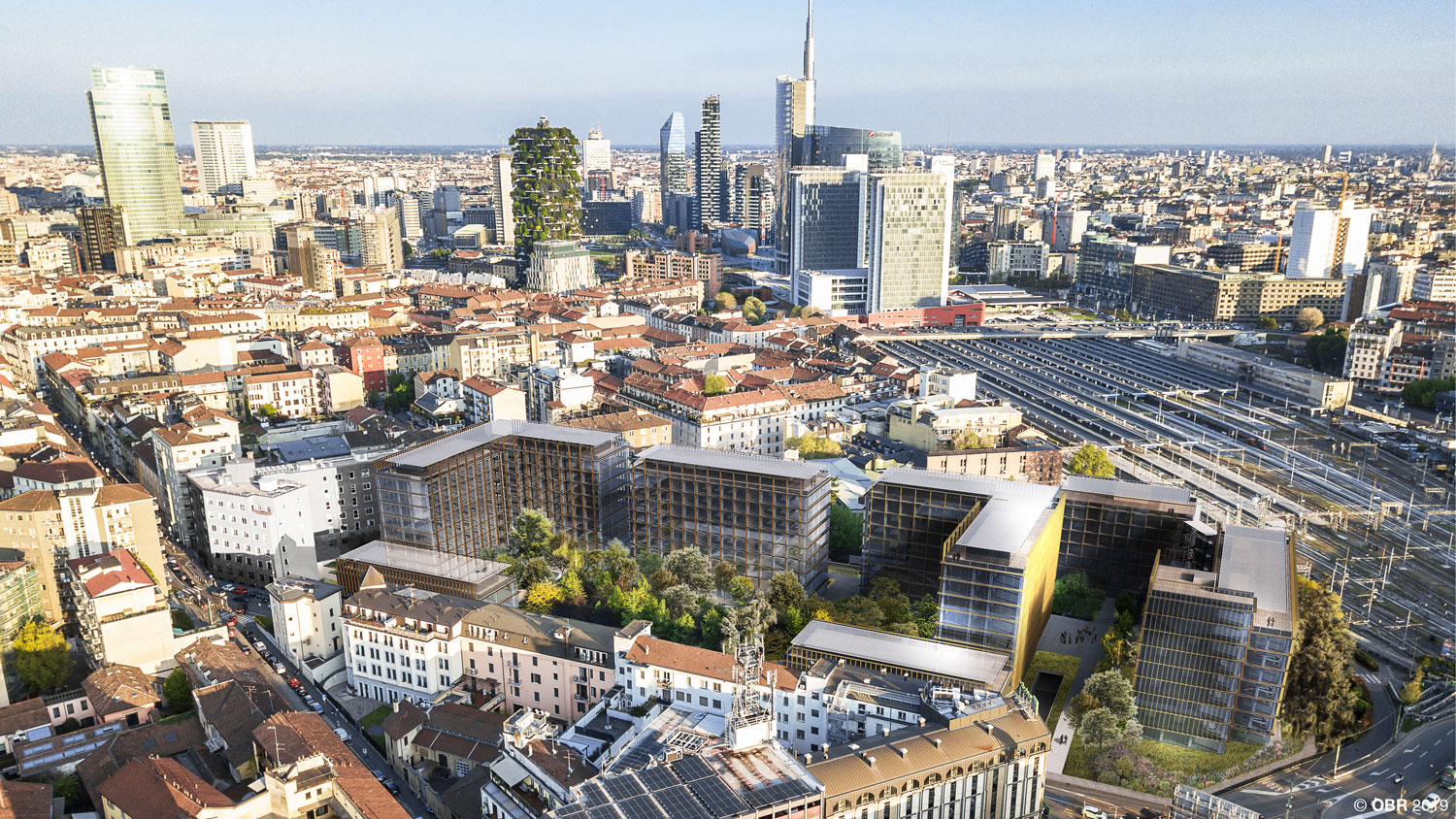 1
SQUARE FOOTAGE:
sqm 56,000
2
SQUARE FOOTAGE OFFICE:
sqm 56,000
Address
Via Ugo Bassi – 20159 Milano
Holding company
Generali Real Estate S.p.A.
Sector
office
Standing right at the intersection between Porta Nuova and the areas undergoing deep and dynamic urban transformation, the 56,000 sqm Bassi Business Park complex is getting a brand new identity, in line with Generali's ESG strategy and the highest office market standards. The overall refurbishment project, designed by OBR Studio, proceeds in phases: the first one is already delivered, and completion is expected in 2024. The project is transforming the eight buildings using light and façade transparency, creating new modern office spaces characterized by flexibility, well-being and green areas.
Square footage
SQM 56,000
Square footage office
sqm 56,000
Timing
2024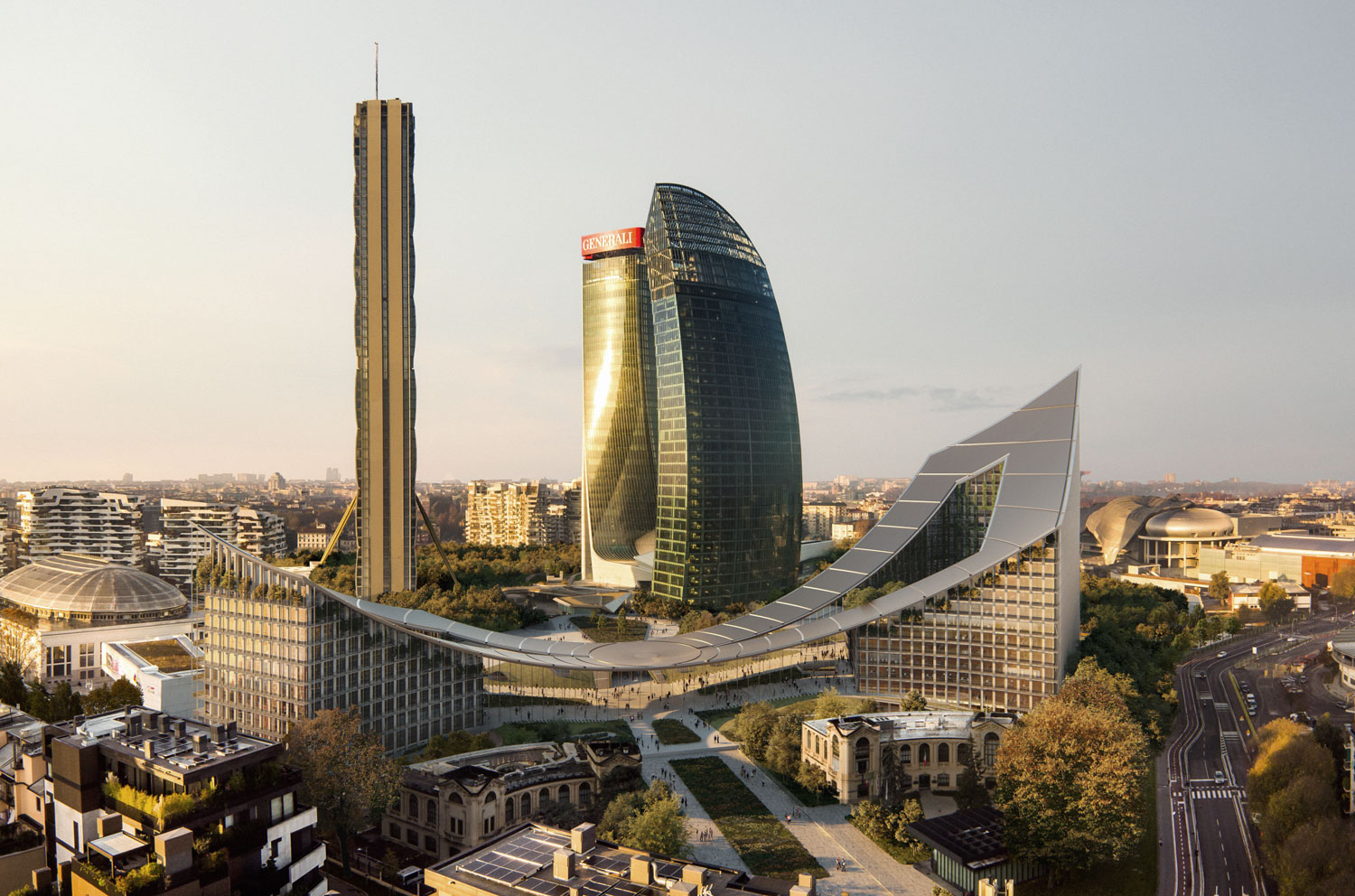 2
SQUARE FOOTAGE:
sqm 366,000
3
SQUARE FOOTAGE OFFICE:
sqm 200,000
4
SQUARE FOOTAGE COMMERCIAL/RETAIL:
sqm 32,000
5
SQUARE FOOTAGE RESIDENTIAL:
sqm 120,000
Address
Area City Life
Holding company
Generali Real Estate S.p.A.
Sector
MIXED USE
CityLife, covering more than 360.000 sqm, is one of the largest and most successful urban regeneration projects in Europe. Designed around innovation, sustainability and architectural excellence, CityLife hosts three iconic office Towers standing out in the Milan skyline, high-end residences designed by Hadid and Libeskind, and a shopping district – all immersed in a 17 hectars public park and in short distance from the city center. CityLife is being completed with the new-generation CityWave building designed by BIG Bjarke Ingels Group and a new lot of residences.
Square footage
sQm 366,000
Commercial/Retail
sQm 32,000
Square footage office
sQm 200,000
Residential
sQm 120,000
Public Park
sQm 173,000
Timing
2025
Sector
Mix Use
WHAT IS MIPIM
MIPIM, the premier real estate event, gathers the most influential players from all sectors of the international property industry for four days of networking, learning and transaction through premium events, conferences and dedicated exhibition zones.
GET IN TOUCH
Bees Communication
Via del Piombo, 4
40125  Bologna (BO) – Italy
Ph. 051 1998 6650
info@beescommunication.it
P.IVA 03218451205